Second Saturday is Back!
March 28th, 2023
Second Saturday | May through October in Midtown, Sacramento
A center for culture, creativity and vibrancy, Midtown Association is excited to bring back a monthly arts celebration to our Midtown community. That's right, Second Saturday is back. Sutter Health's Second Saturday is presented by Midtown Association, City of Sacramento, Turton Commercial and Visit Sacramento. To learn more about what to expect, visit midtownsecondsaturday.com.
What was once a popular monthly evening art walk for visitors and residents to explore local galleries, is being transformed into an all-day celebration of local artists, live music and theater, culinary arts, galleries, family-friendly park activities, nightlife and more.
Discover art installments, local galleries, art pop-ups, live music, special events, and dining and drink specials throughout the district in key locations, such as the Midtown Farmers Market, Fremont Park, art galleries, and more.
Each Second Saturday will feature unique activities and experiences, ensuring that each month is as memorable as the last, while always retaining the same general schedule. Read on to learn about what to expect so you can plan your perfect Second Saturday!
Galleries & Theatres | All day
Second Saturday origins started with and still continues in our local art galleries. Our local galleries are cornerstones in our district for celebrating art and creativity. Did you know that Midtown has over a dozen galleries and theatres in Midtown for you to enjoy? Second Saturday is the perfect time to explore each one and enjoy an evening of viewing art exhibits, meeting local artists, and experiencing different types of art.
Midtown Farmers Market | 8 a.m.–1 p.m.
Market shoppers can experience an enhanced Midtown Farmers Market sponsored by Five Star Bank with yoga, live art experiences, and the Garden, a beer and wine experience on 20th Street between J and Capitol.

Midtown Mural Walk | All Day
One of the best ways to soak up some Midtown culture is by walking around the grid to check out all of our amazing murals. Check out this self-guided Midtown mural walking tour created using the Wide Opens Walls map feature. You can customize your tour by deleting stops or adding additional ones. Once you add it to the tour, it will show on the tour feature that allows you to drag and drop locations, creating the route that suits you. Plus, you can click mural details to learn about each mural you check out.

Hands on art experiences at our Midtown Parks | Noon–4 p.m.
Bring the kids for free hands-on arts activities for families and youth 12 and under at Fremont Park at 16th and P brought to you by Capitol Area Development Authority (CADA).
Art pop-ups and experiences | 4–8 p.m.
We return to a Second Saturday art walk experience with buskers and activity throughout the district. Specifically, stroll along 16th Street from P to C to find roaming musicians and art experiences sponsored by Blue Diamond and Five Star Bank or join us on 28th Street from J to N for the Midtown Sutter pub crawl, talented buskers and more – Midtown Sutter activations are sponsored by Teichert/Stonebridge Properties. Or enjoy live music, a bubble show, and chalk art at  24th and K brought to you by Thomas Roth as well as a sizable art market, live performances and instagrammable moments at 24th and K, sponsored by Heller Pacific & Fulcrum.
In addition, the community can find an array of different art pop-ups, art installations and experiences, live musicians, popular DJs and more at Live Midtown properties and living spaces. Locations include:
Dining and outdoor movies | 8–10 p.m.
At sunset in May, June and October, enjoy free movies in the park hosted by Friends of Sutter's Fort and Capitol Area Development Authority. Or find dining options all across the district – check out our map to find dining and drink options located in Midtown.
After parties | 10 p.m.
After 10 p.m., experience the best nightlife Midtown has to offer at our designated Second Saturday afterparties with enhanced art experiences such as live performances, comedy, and dance.
You can find after parties in the heart of Midtown at Midtown Central at Der Biergarten, Faces, Flamingo House, Golden Bear, LowBrau, Mango's, and The Cabin or keep the party going at Midtown Sutter at after party locations like Harlow's and Barwest.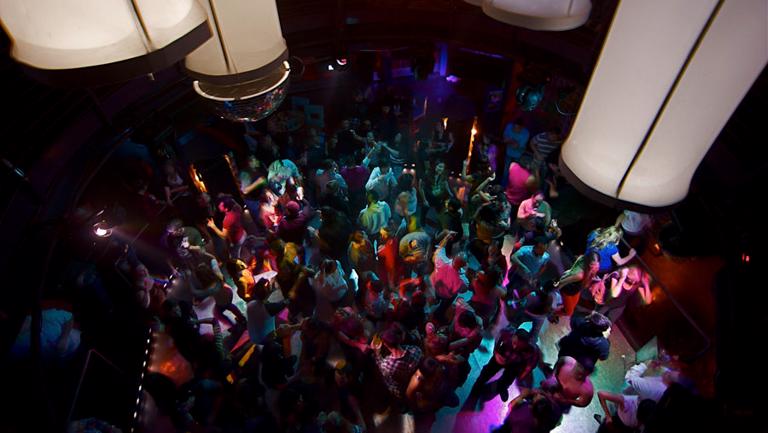 For visitors traveling from out of town (or those looking for a local staycation), Midtown offers several amazing options to stay at overnight at boutique hotels including at the Fort Sutter Hotel and Hyatt House.
Visit midtownsecondsaturday.com to learn more about this monthly arts celebration! Each Second Saturday will feature unique experiences and art pop-ups, which means there will always be something new for you to explore! Visitors can find a full list of attractions and events at the beginning of every month here.   
Follow us on social media @exploremidtown and #ExploreMidtown and #MidtownSecondSaturday for a chance to be featured on our channels. 
If you are an artist, gallery or theater representative, event planner, potential vendor, or community partner interested in being part of Midtown's Second Saturday, fill out our interest form here!