10 AAPI-Owned and/or Operated Businesses to Celebrate in Midtown Sacramento
June 16th, 2022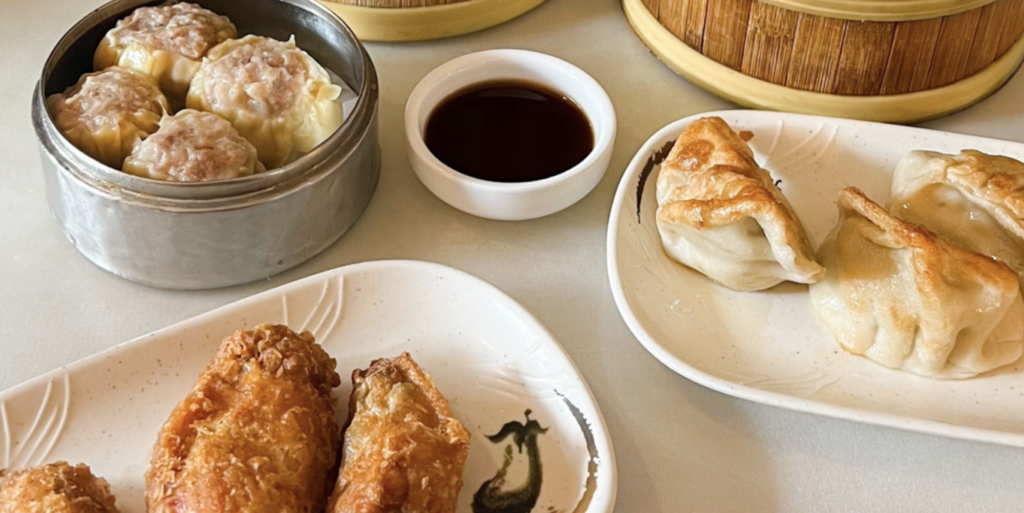 You may find your stomach rumbling with hunger after reading our blog: From fun nightlife, to an eco-friendly winery and, of course, delicious ube pancakes, Midtown Sacramento has so many different AAPI-owned and operated businesses to support and celebrate in our community. We researched some of our favorites and created a list of 10 businesses in Midtown you need to check out. While there are so many more and an ever growing list of new spots, this list should get you started.
Keep reading to discover some of what is sure to become your go-to spot to eat, dance or shop right here in Midtown!  
2326 K St
Established in 2004, owner Kimio Bazett's iconic kitchen & bar at 24th/K Streets paved the way for the block's tone and affinity for good food and an active nightlife scene. Join them for trivia nights or listen to some local Sacramento talent on their open mic nights on Tuesdays. 
Acheson Wine Company | @achesonwinecompany
1629 19th St.
Did you know you can drink wine and support a good mission at the same time? Acheson Wine Company no longer puts wine into traditional bottles that get thrown out – but instead puts wine into a 5 Gallon stainless keg to get reused again and again. Winery on tap?! Count us in. 
Midtown Sushi | @midtown_sushi
2801 P St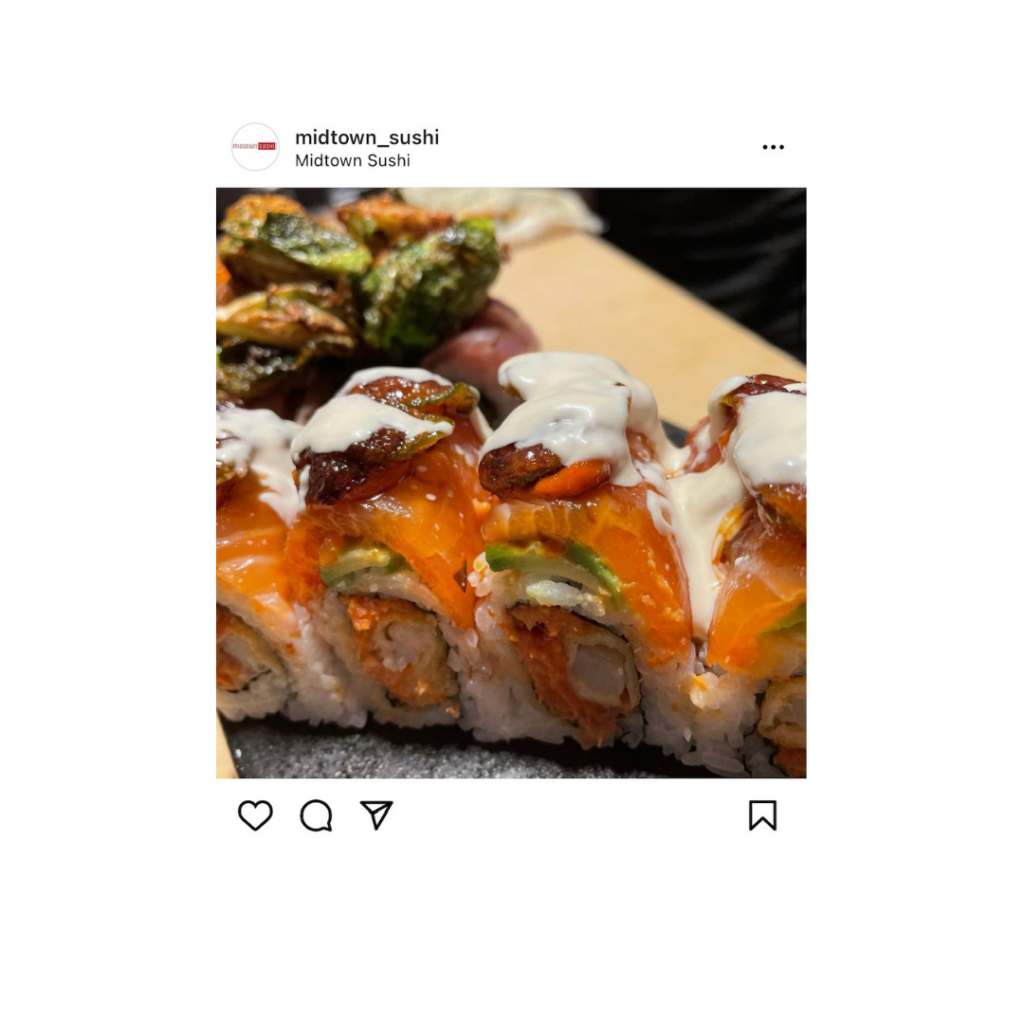 Located in the heart of Midtown, and right next to the iconic Wednesdays at Winn Night Market, Chef Teng uses high‑quality fish and plant‑based ingredients to transform sushi into culinary masterpieces! Come here for your next date night to taste the premium ingredients and incredible flavor combinations.
Magpie Cafe | @magpiecafesacramento
1601 16th St.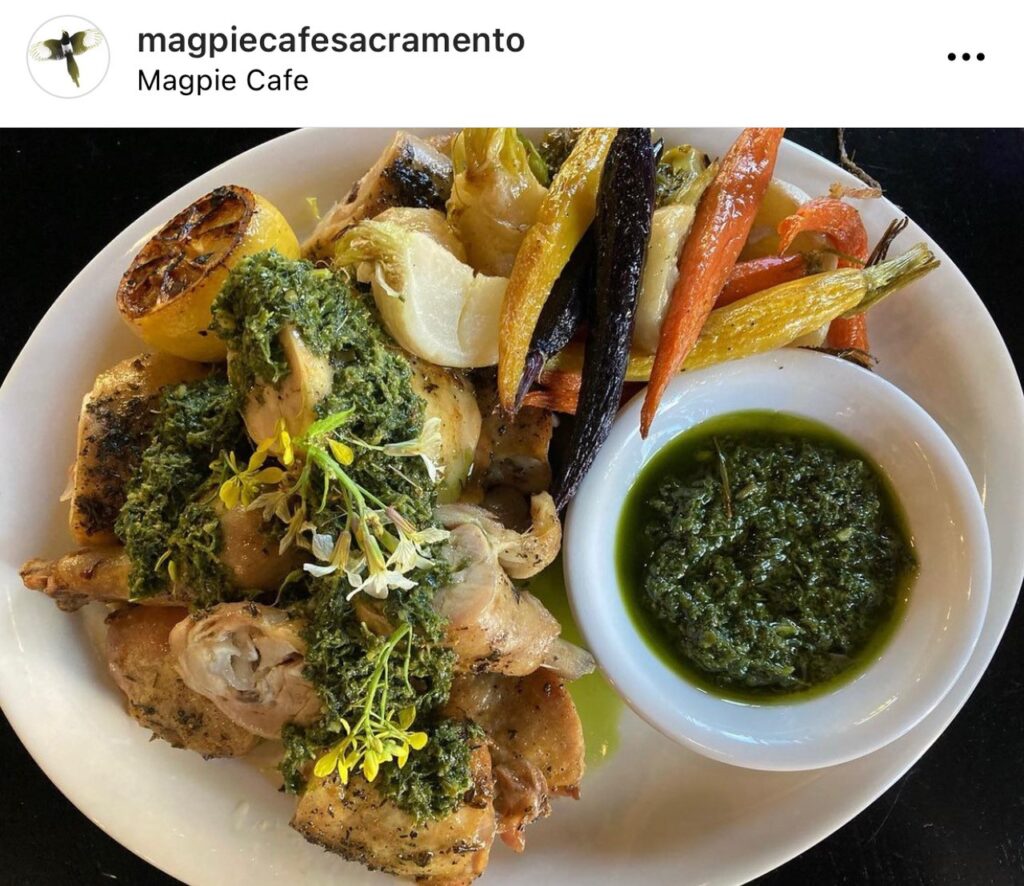 Seasonal menus, locally sourced ingredients and a sustainable environment have been goals consistently met by co‑owner Janel Inouye! At Magpie you will get the farm-to-table experience, celebrating what makes our city and region special. The Magpie patio offers great viewing of the summer Fresh Air Fremont Park programming.
Midtown Spirits | @midtown.spirits
1717 19th St. B
Head Chef FJ Villalobos curated a menu that complements any drink from the local distillery. We recommend trying their yummy chicken lumpia or their famous purple Ube pancakes that are just as tasty as they are Instagrammable! This spot is also known for it's bloody mary mix and its dog watching at the dog park across the street.
Orchid Thai | @orchidthaimidtown
1609 16th St. 
With a patio view of Fremont Park, Orchid Thai is a great spot for lunch, Happy Hour, and every occasion in between. We love that their kitchen is open late on the weekends for some late‑night bar bites.
Bombay Bar & Grill | @bombaybarandgrillsac
1315 21st St.
Owner Navinder Bhandal of Bombay serves classic Indian dishes in a warm, colorful space with traditional decor! Explore signature cocktails and classic Indian drinks. If you get lucky, you can sit in the little two person hidden booth in the bar.
1614 21st. St.
Experience Hong Kong style Dim Sum and try a bit of everything! Tea Cup Cafe is a cornerstone in the Sacramento community and has been recognized for its outstanding Chinese cuisine, excellent service and friendly staff.
Sakata Garo Gallery | @b.sakatagaro
923 20th St.
Barry's gallery has rotating local artist exhibitions on display along the exposed brick walls inside. See curated works from emerging and state‑renowned artists.
2431 J St.
Don't worry, plant lovers: we have a vegetarian option to try, too!  VEG Café offers plant‑based food with a world cuisine inspired menu. Their seasonal menu is served in a relaxing and naturally lit space.
In recent years, AAPI-owned businesses have disproportionately felt the impacts of the pandemic due to closures, lack of access to government aid, language barriers, and the devastating massive spike in the number of anti-Asian hate incidents nationwide. Our AAPI businesses in Midtown are part of our vibrant and diverse community, not to mention the delicious food and amazing service you will find each time you #ShopAAPI. 
For an even longer list of businesses to support, check out our Instagram Guide of 25 AAPI businesses located in our Midtown community. 
Share with us your favorite places on social media @ExploreMidtown and hashtag #ExploreMidtown for a chance to be featured on our feed.