14 Delicious Brunch Destinations in Midtown Sacramento
April 15th, 2022
Arguably the most important meal of the week and what Midtown Sacramento is made for–brunch. It's a time to gather with friends and catch up over lattes and shared pancakes or kick off a fun afternoon of day drinking with mimosas and Bloody Marias (that's Mary's sister, only made with tequila). Whichever your vibe, brunch is a social affair that provides an opportunity to connect, face-to-face, and good food and drinks are a must.
Thankfully, here in Midtown there's a spot for everyone. Whether you're feeling like one of the classics, such as eggs benedict and country potatoes, or are craving comfort food, like chicken and waffles, it's guaranteed that you will find what you're looking for. Midtown also boasts vegan and gluten free options and if you're really hungry you can try out a breakfast burger.
Check out some of our old favorites, along with a few new haunts to the neighborhood, below. Most Midtown spots have dog friendly patios, but if you're not sure, just give them a call ahead of time.
The Sutter District | 1401 28th Street | Brunch Saturday & Sunday 10:00 am – 2:00 pm
With one of the most sought after patios in Midtown, complete with waterfalls, fireplace, and mature olive trees, everything at Paragary's is presented just perfectly. This neighborhood bistro in the Sutter District specializes in seasonal French-inspired cuisine with a local twist. We insist you order a cinnamon roll or lemon ricotta pancakes to share, and ask about the special rose bottle pricing.
Midtown Central District | 1111 21st Street | Brunch: Everyday 8:00 am – 2:00 pm
Midtown's favorite Mom & Pop spot, the Morning Fork is a retro-themed breakfast and lunch joint! Co-owner + Chef Keith serves traditional American diner favorites with culinary flair. Take a seat in cozy booths with walls lined with local art, or dine at the bar to see his partner in love and live Co-owner + Waitress Extraordinaire Jennifer in action.
The Handle District | 1813 Capitol Ave | Brunch: Everyday 8:00 am – 3:00 pm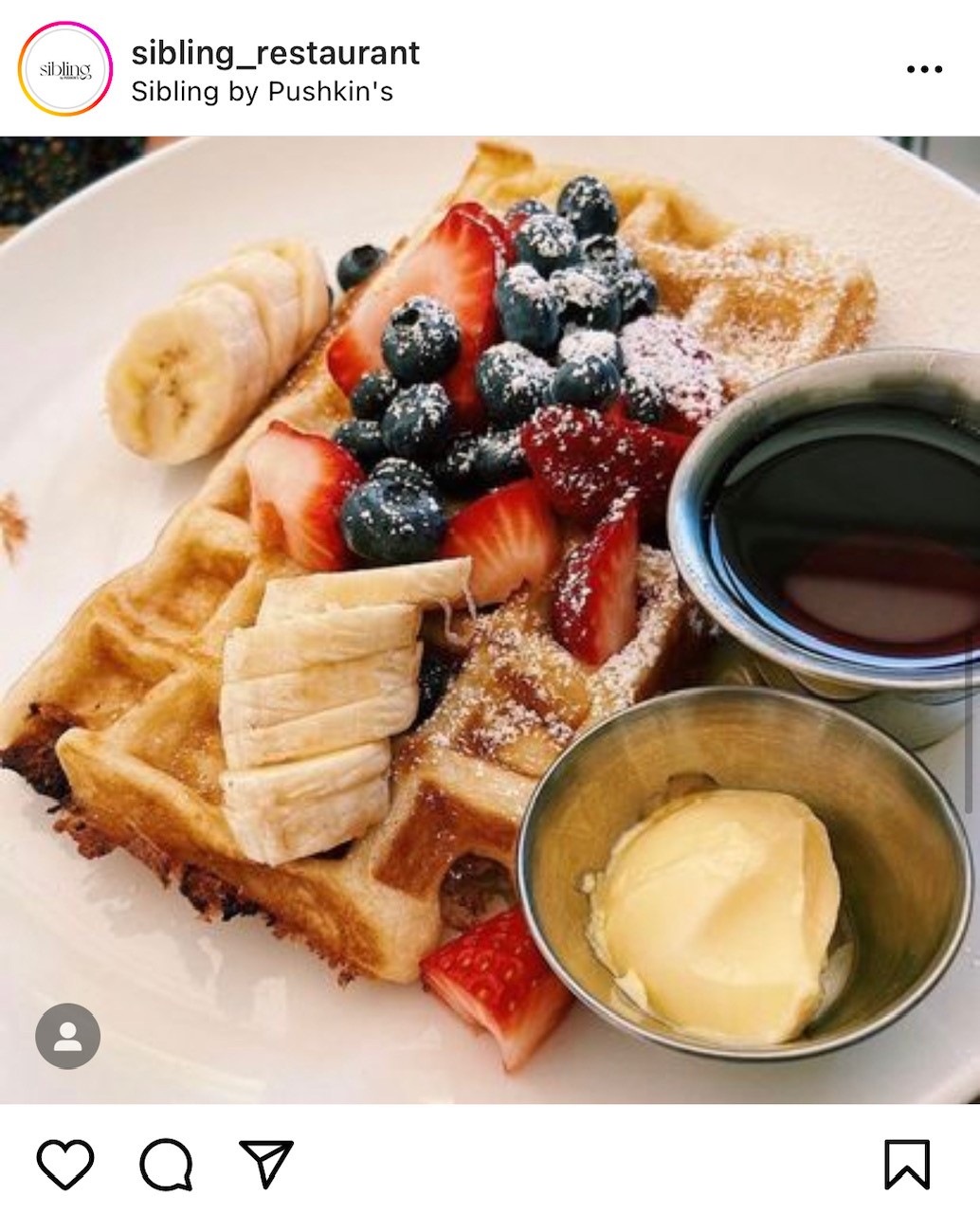 Nestled in the Handle District of Midtown with views of the State Capital, Sibling specializes in daily gluten-free brunch. They also have an extensive Vegan Brunch Menu for our plant-based friends! Dine-in and try a basket of baked goods from parent restaurant Pushkin's rotating bakery menu.
The Alhambra District | 1525 Alhambra Blvd | Brunch: Sundays Check Times Online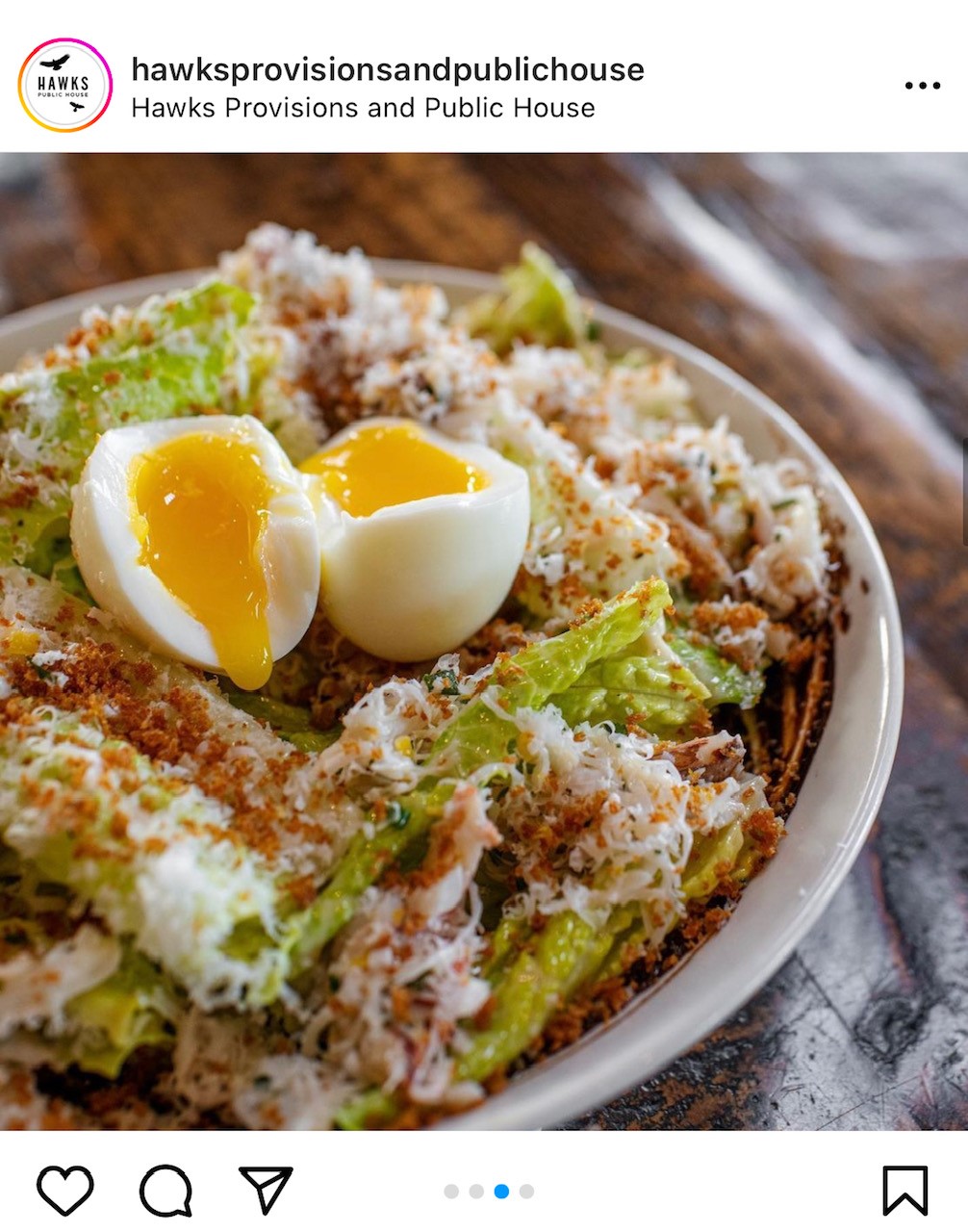 Not just the home of the best blue cheese hand stuffed stuffed olive Bloody Mary in town, Hawks brunch food menu is enough to put them on the map alone. Add an egg to their famous burger and call it a breakfast food or treat yourself to the incredible pork hash. Their menu rotates seasonally so we think it's important to stop by at least four times per year. Hawks Provisions is immediately adjacent to the Public House which offers coffees, pastries and prepared items to go.
1815 K Street | Brunch Wednesday – Sunday 9:00 am – 3:00 pm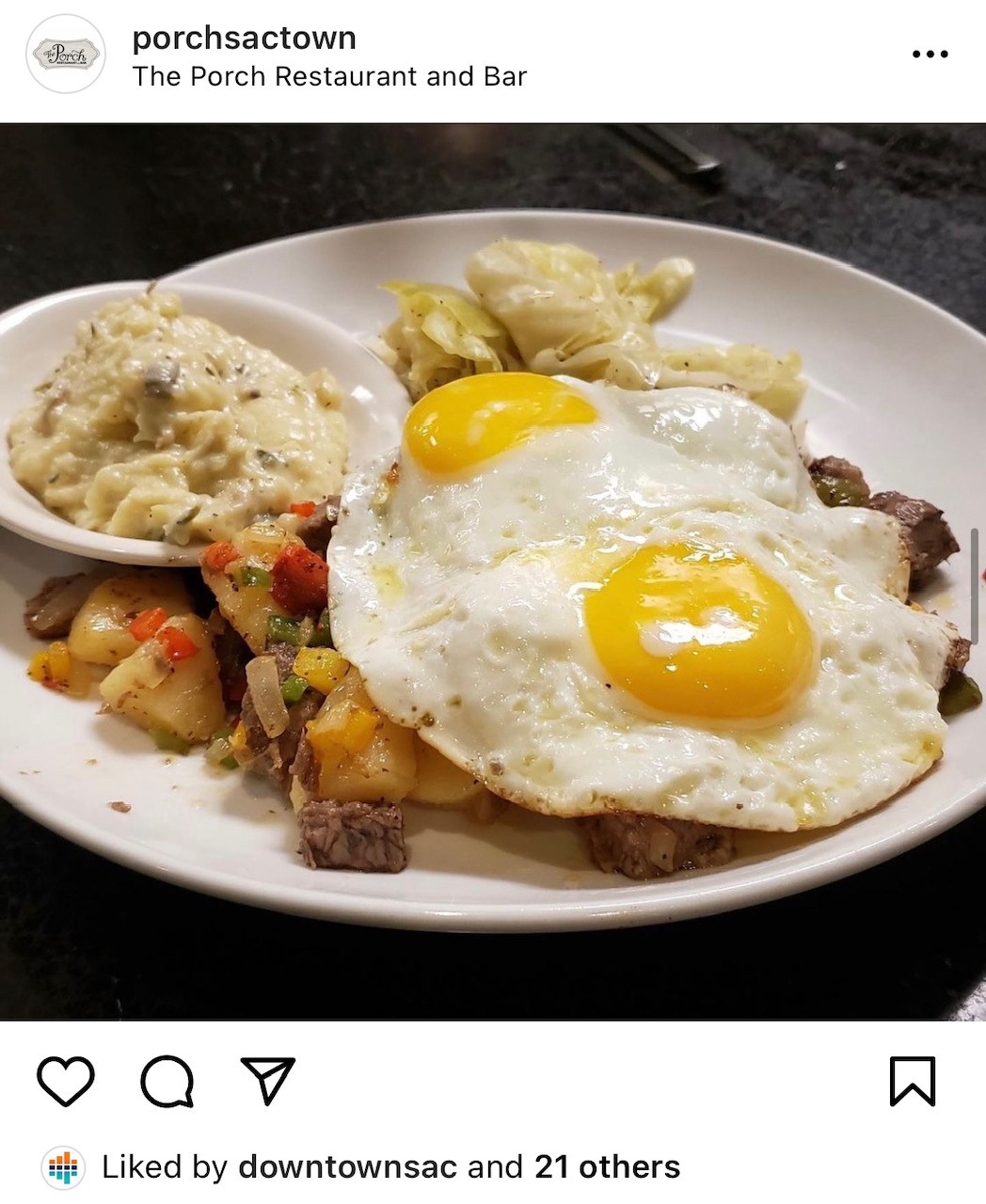 This Midtown eatery transports you to the south with Cajun, Creole, and other southern regional dishes. Their full bar has a "Whiskey Library" with dozens of bourbons, ryes, and other whiskeys from around the world which pair perfectly with fried tomatoes, chicken and waffles, or even…get this…a waffle sandwich.
The Handle District | 1730 L Street | Brunch Everyday 8:00 am – 2:00 pm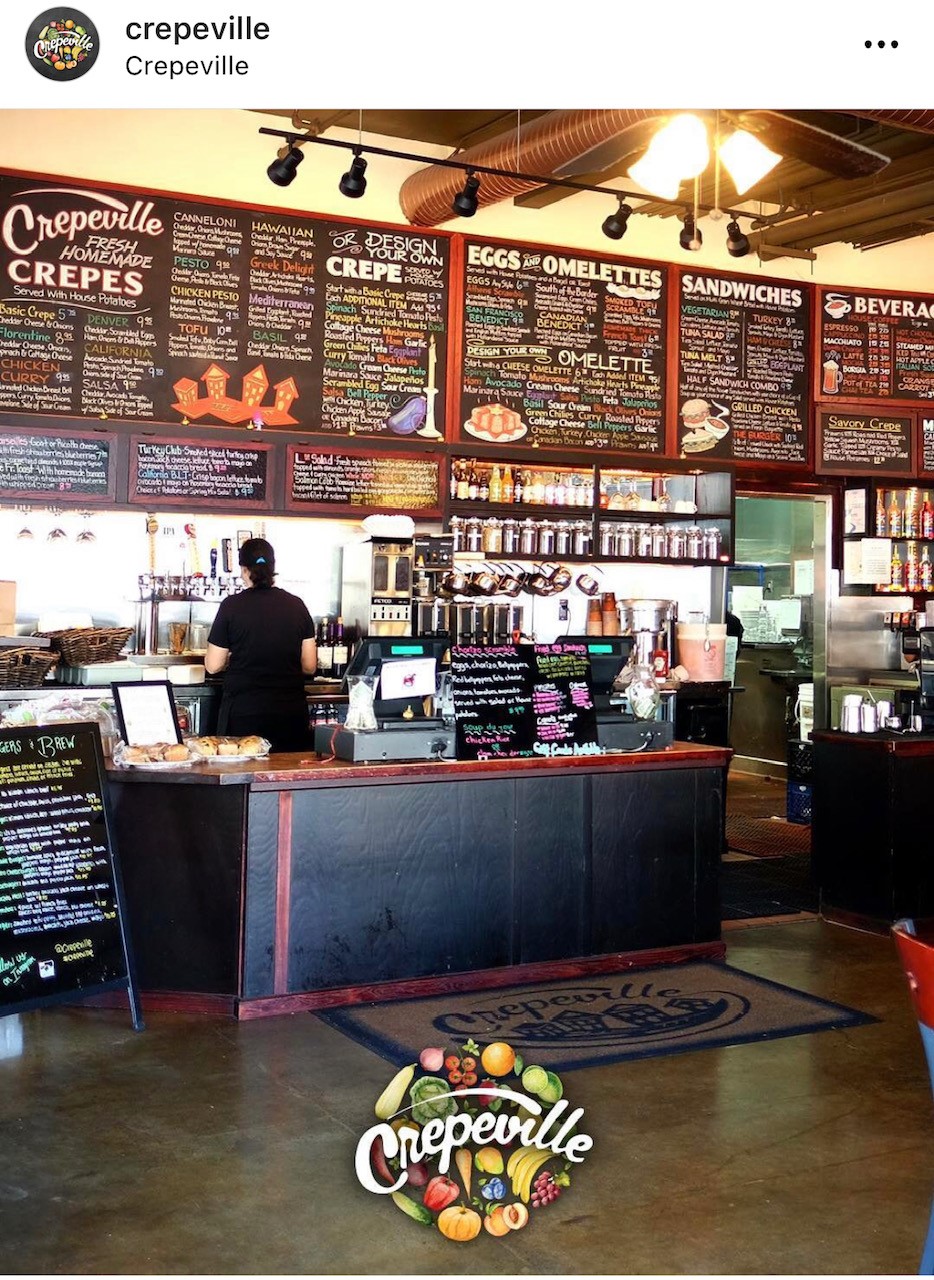 Did someone say Crepe? Crepeville serves breakfast and lunch favorites daily including eggs, sandwiches, bagels, soups, salads, and of course — Crepes! With sweet or savory crepes, we recommend ordering one of both. Try the Banana Chocolate, Strawberry Nutella, Chicken Pesto, or Florentine, or even design your own Crepe. Random but amazing, this restaurant has a server your own water infusion area where you can have standard items such as mint or orange water or an unexpected jalapeno water.
Ink Eats & Drinks @inkeats
The Sutter District | 2730 N Street | Brunch Saturday & Sunday 9:00 am – 2:30 pm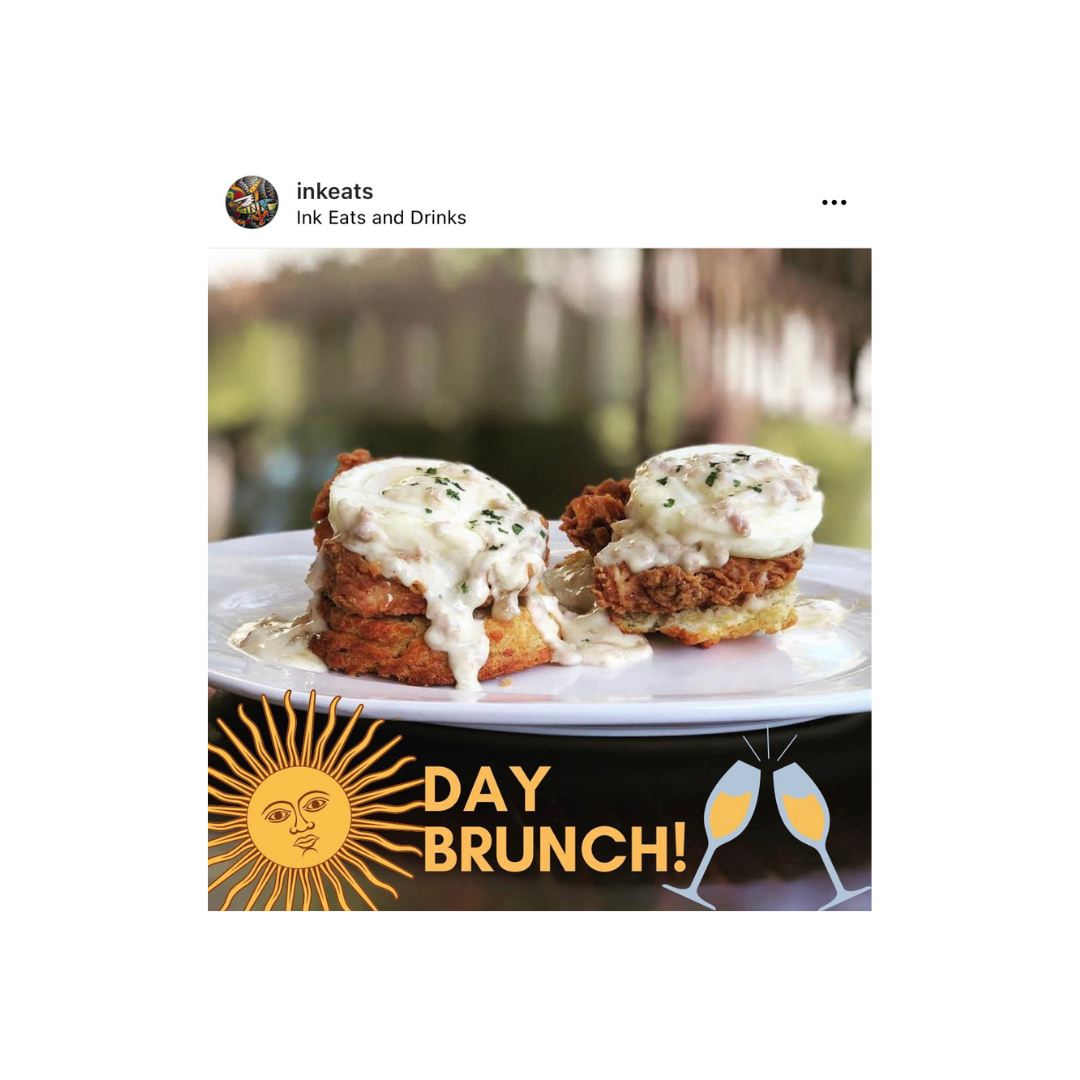 One of our favorite late-night bite spots in the Sutter District also serves brunch! Ink is known for their iconic Bloody Mary Bar which pairs perfectly with a Loco Moco or Hawaiian Bread French Toast. If you are verging on hangry, this is a great spot to go as their wait time is shot and their kitchen cranks out the bites quickly.
Midtown Central District | 1050 20th Street | Brunch Saturday & Sunday 10:00 am – 2:00 pm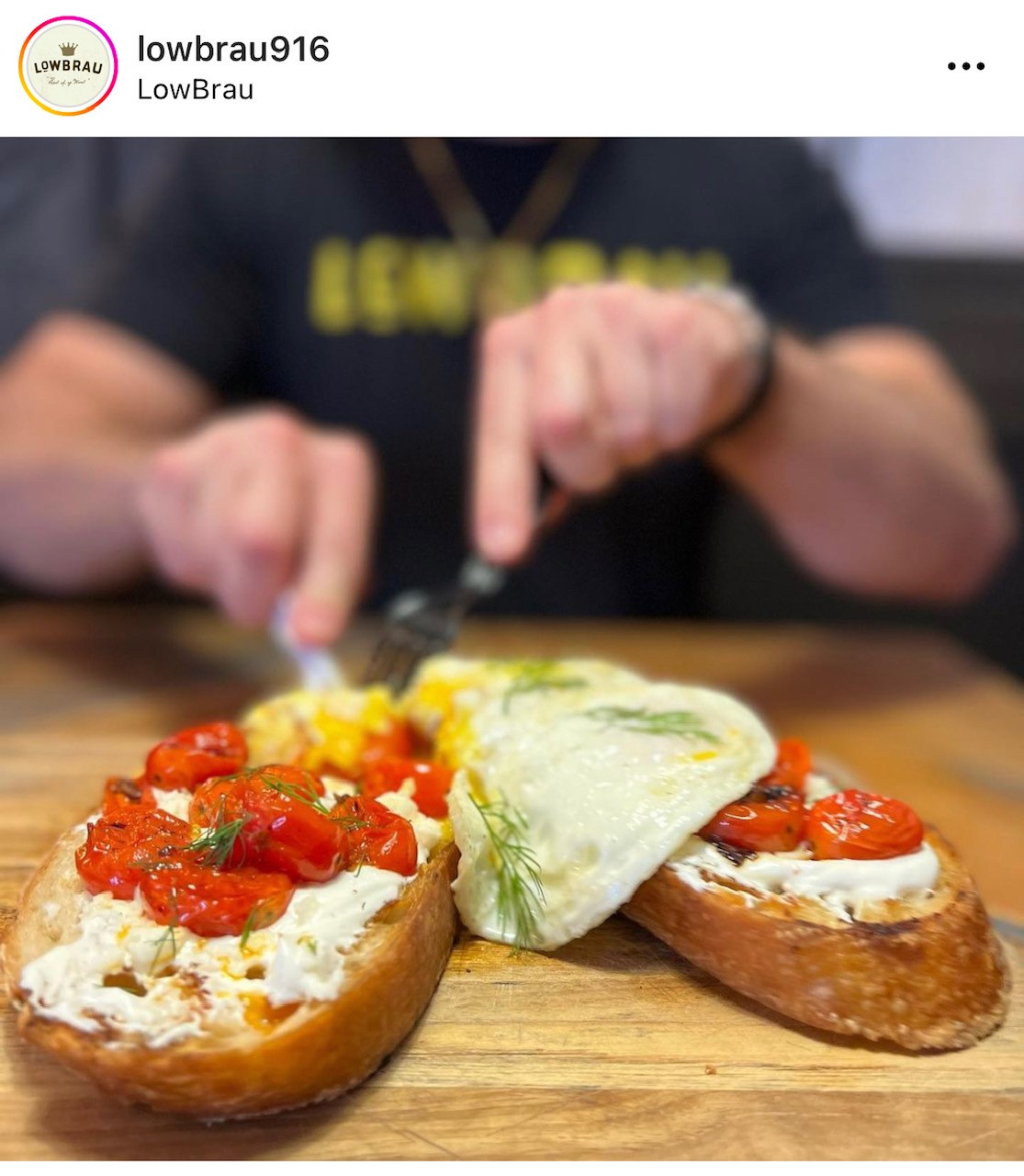 Get your brunch on in the heart of Lavender Heights. Taste German-inspired fares and sip on mimosas with a view of the bustling Saturday Midtown Farmers Market. We like to have the lox and rye plate, order a side of duck fat fries, bring a pup for a dog-friendly patio experience, and people watch on Saturdays.
The Sutter District | 2730 Capitol Ave | Brunch Monday – Friday 7:00 am – 10:30 am, Saturday & Sunday 7:00 am – 2:00 pm
Located in the beautiful and brand new Fort Sutter Hotel, local favorite restaurant Cafe Bernardo has a breakfast and brunch that is hard to beat. There are no bad seats at this café — dine inside at a buttery leather booth, sit at the California shaped wooden table, or relax outdoors on the dog-friendly patio with patio heaters!
The Handle District | 1801 Capitol Ave | Brunch Saturday & Sunday 11:00 am – 2:00 pm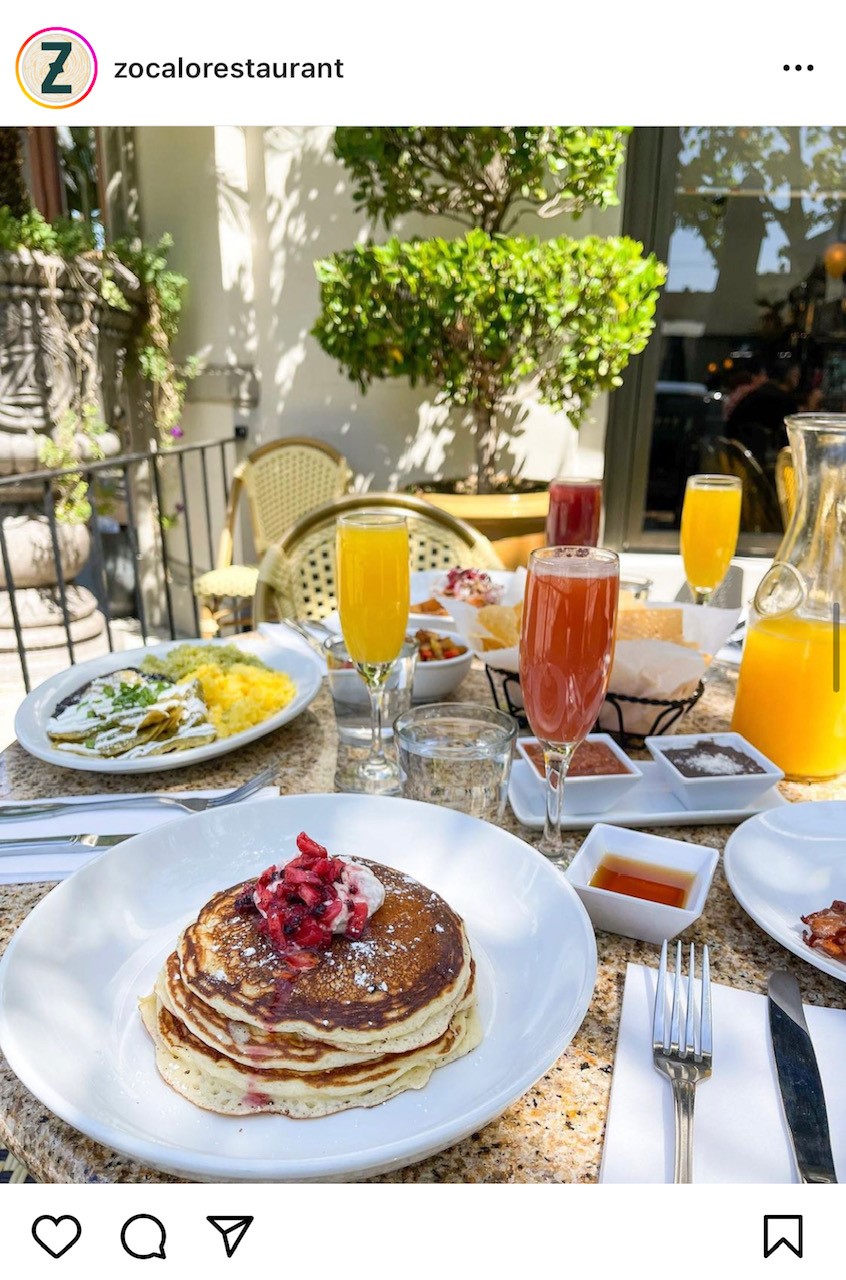 Do yourself a flavor and try weekend brunch at this Mexican restaurant in the Handle District. Zocalo proves tacos are a good idea any time of day with their Brunch Tacos, serves authentic dishes like Chilaquiles, or try our personal favorite – the enchiladas con huevos with extra cilantro rice. Housed in a converted auto repair shop, you will be astounded by the architecture and ambiance with high ceilings, a beautiful patio and fountain, and a wrap around bar.
The Sutter District | 2718 J Street | Brunch Everyday 11:00 am – 3:00 pm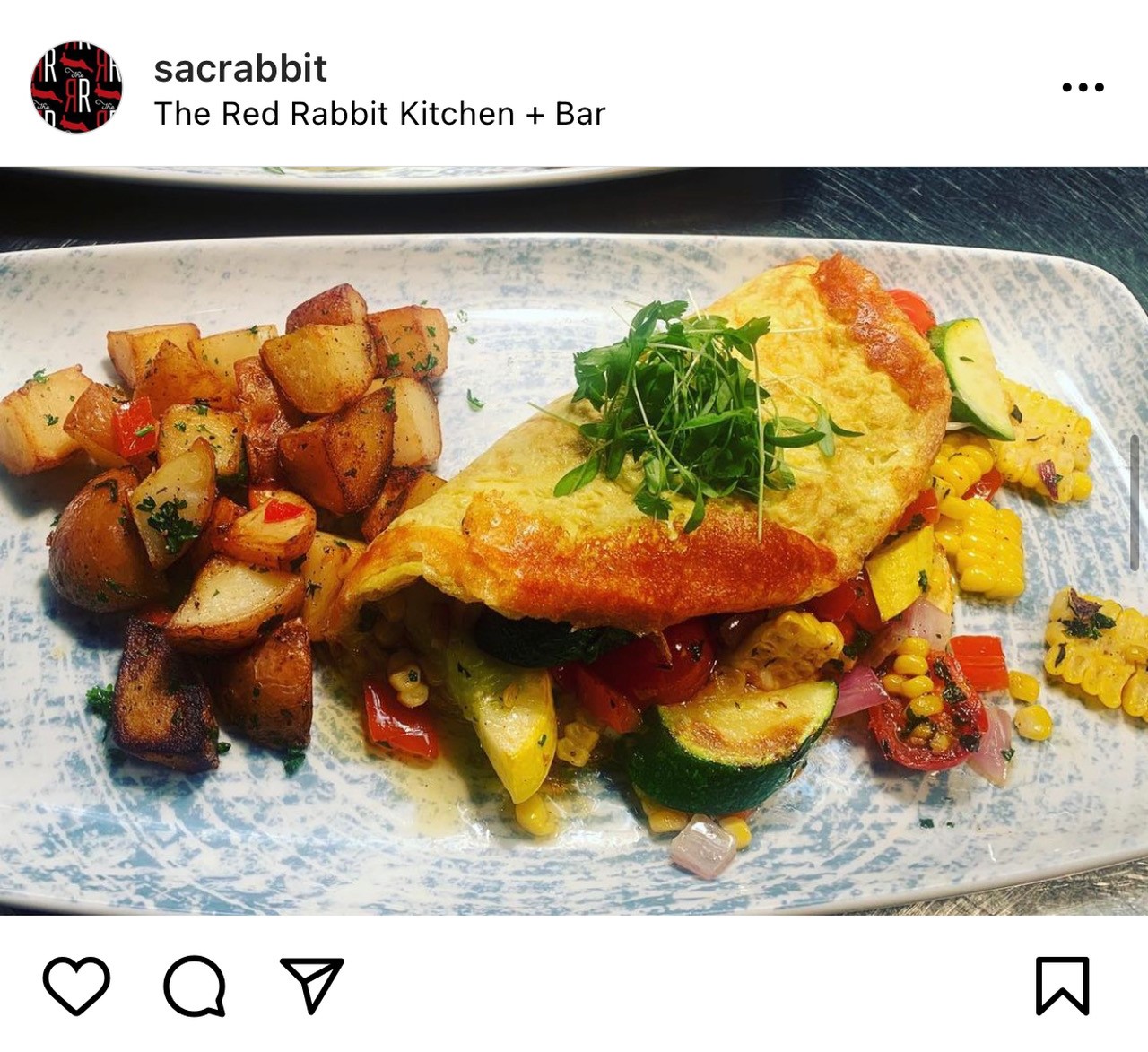 Across the street from Marshall Park and next to the local favorite music venue Harlows, Red Rabbit does Avocado Toast exceptionally well along with all the breakfast classics. The juice options are extensive to pair with your mimosa or just get the bottle of bubbles and skip the mixers. Save the date and visit Red Rabbit for the holidays and enjoy their iconic egg nogs which we've decided is a breakfast drink.
Alhambra District | 1014 Alhambra Blvd | Brunch Saturday & Sunday 9:00 am – 2:00 pm
In business for more than 60 years, this classic pub and card house is a local gem in the Alhambra Corridor. The diner-esq menu has hometown favorite written all over it. The Tot Bowl is not to be missed and is just as incredible as it sounds. Limelight's long time bartenders are ready to make the perfect Bloody Mary to complement your meal and the incredible collection of sports memorabilia will give you something to gawk at.
2831 S Street | Brunch Saturdays & Sundays 10:00 am – 3:00 pm
Bring on the bubbles! With sparkling wines and gourmet dishes, many available as a vegan option, Revolution Winery & Kitchen pairs well with brunch. Their outdoor patio connects to Temple Coffee and sets the scene for picturesque wine tasting in Midtown!
The Zebra Club
1900 P Street | Breakfast Everyday 7:00 am
We are not going to sugar coat this because our friends over at Zebra wouldn't want us to. Your feet might stick to the floor as you walk in and your bartender will be your server, your chef and your surly guide to all things Midtown. But here's the deal, the food offerings are a slew of very tasty breakfast basics for less than $10 a plate and you will without a doubt hang with the Mitown locals here. Watch out on the drinks or you just might be closing down the bar at 2 am.
Check out these restaurants and share your experience with us on Instagram @ExploreMidtown for a chance to be featured. Also, follow these restaurants, for a full view of what they're serving up on a daily basis!