Iconic Midtown Coffee Shops
April 15th, 2022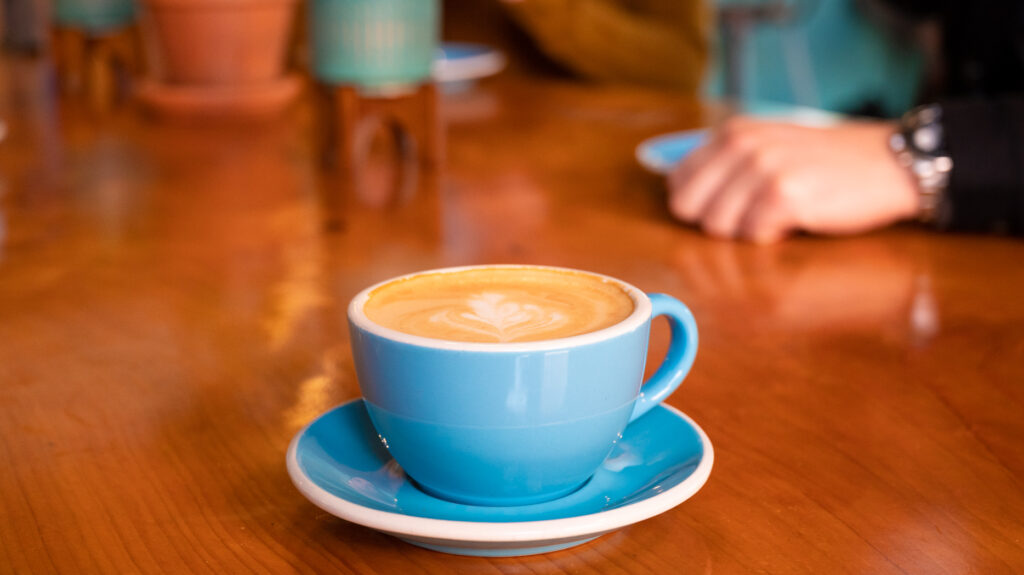 Coffee makes everything better. If you're like us, coffee is as essential to the day as your morning routine. Looking for a caffeine boost before heading to the bustling Midtown Farmers Market on a Saturday? Or are you plotting a midday escape from your work, or perhaps catching up with an old friend at your local neighborhood cafe? With so many ways that coffee intertwines with our day-to-day lives, it's imperative to have the best spots scoped out around town. The good news is, Midtown Sacramento has you covered.
Midtown's coffee—and tea—scene is buzzing with locally owned shops, serving sustainably sourced beans, many of which are roasted on site or at local Sacramento roasteries and presented beautifully with creative fusions as well as tried and true blends. Many shops also feature locally made pastries, each with their own unique spin.
Having a cup of coffee can be a powerful ritual and everyone's perfect coffee shop looks a little bit different. For some it might mean a moment of peace with minimalist ambiance and calming herbal tea, while others might be seeking a bustling dog-friendly patio with a robust food menu for the perfect connection time with a friend, or you might be looking for a spot to hunker down and work with plant covered walls, deep booth seating and outlets galore.
The best thing about grabbing a coffee or tea in Midtown is that there are so many spots to choose from and you don't have to settle on just one. To make it easy, we have compiled a list of ten iconic coffee shops and cafés in Midtown for you to try out.
The Mill Sacramento | @themillsacramento
1827 I Street | Open everyday 7:00 am – 4:00 pm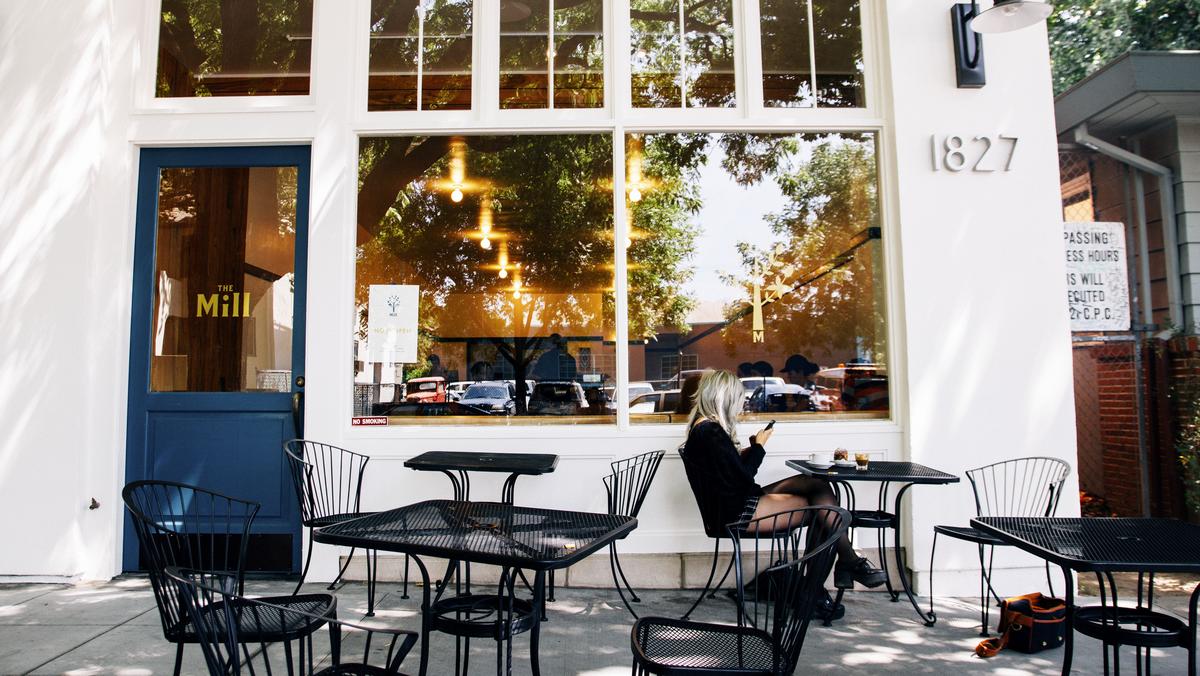 The Mill provides great coffee, handcrafted tea, and a growing menu of house-made offerings to eat. A few things really stand out at The Mill–incredible herbal teas, the most instagrammable front windows with seasonal decor, and we insist that you try their signature Waffle In Hand to pair with your drink of choice. The ambiance is cozy and peaceful.
Temple Coffee Roasters | @templecoffee
2200 K Street | Open everyday 6:00 am – 10:00 pm
1615 16th Street | Open everyday 6:00 am – 4:00 pm
2829 S Street | Open everyday 6:00 am – 4:00 pm
Temple's three Midtown locations brew high-quality coffee drinks, are open late and serve local pastries from Midtown's Pushkin's Bakery and other gluten free treats daily. Your biggest challenge will be picking just one location. The 16th Street location has incredible access to one of Midtown's most popular parks–Fremont Park, home of Fresh Air: Fremont Park programming. The K Street location welcomes you with a floor paved with pennies and breezy outdoor seating. The S Street location patio is an urban oasis with succulents and a wine bar next door, should afternoon coffee time spill into happy hour. The ambiance for all of them is busy and bustling with plenty of plugs at the 16th and S Street locations.
Old Soul in the Alley | @oldsoulco
The Handle District | 1716 L Street | Open everyday 6:00 am – 6:00 pm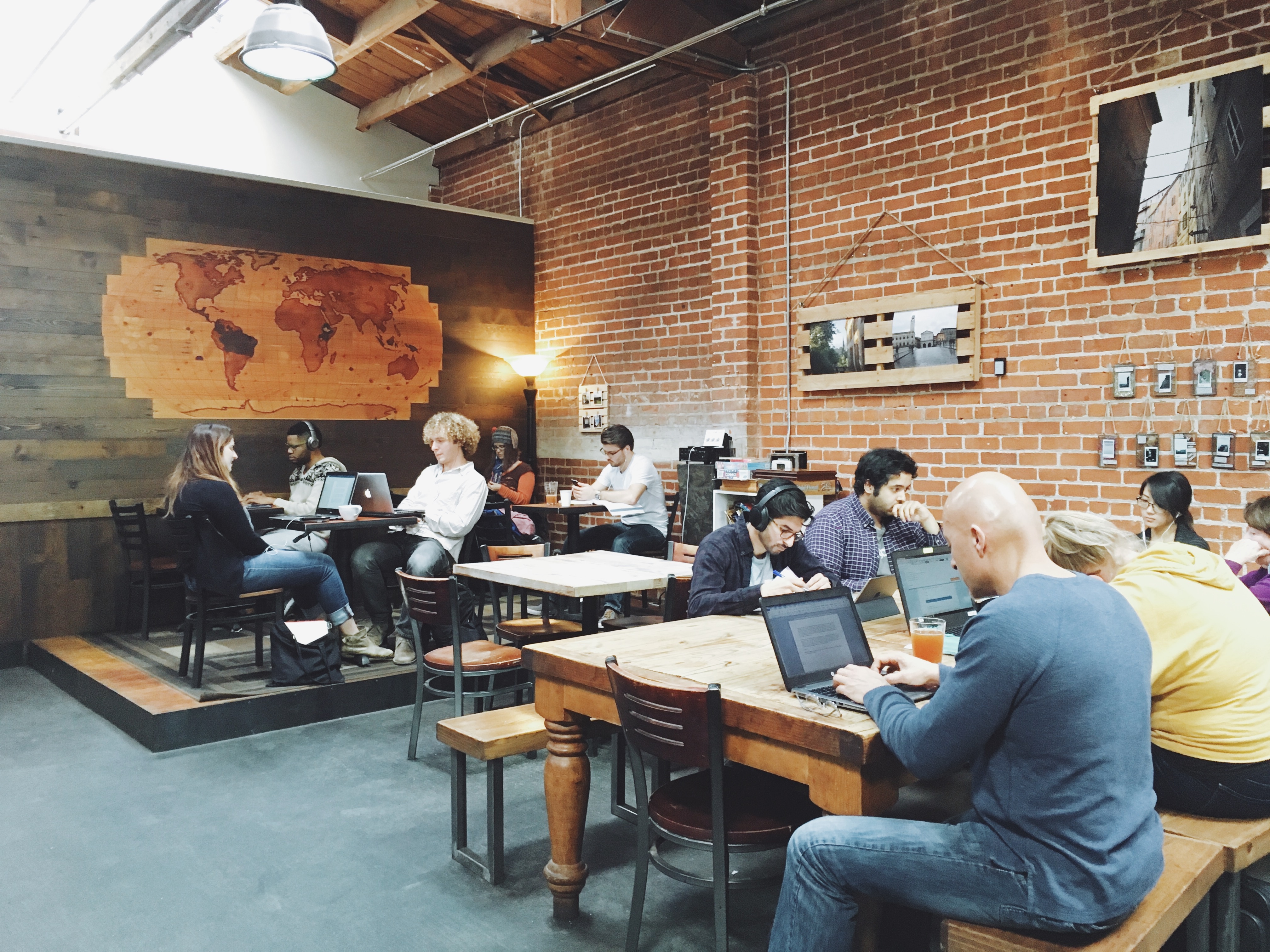 This cafe tucked into one of Midtown's special mural-filled alleyways behind 1716 L Street features on-site baking and coffee roasting. Their specialty coffee drinks rotate every season along with their display of work by local artists. Added bonus, their menu is enough to make a full meal for a breakfast or lunch meeting!
Drip Espresso | @dripespresso
1004 24th Street | Wednesday – Sunday 7:30 am – 2:30 pm
Three sisters opened Drip Espresso in 2022 to create a space for coffee, community, and culture to come together. This Black-owned family business is not to be missed. Try their Cardi Rose, a cardamom and rose latte which comes hot or iced and don't forget to grab a snack, like the Jaeda (named after their beautiful vegan powerhouse momma), featuring a black-eyed pea hummus, cucumbers, tomatoes, red onions and crunchy garlic on toast.
The Trade Coffee & Coworking | @thetradecollab
2220 K Street | Monday – Friday 7:00 am – 5:00 pm, Saturday – Sunday 8:00 am – 5:00 pm
Trade's signature phrase is "Great ideas start at the Trade." But this coworking space is anything but work with a side of coffee. At Trade, experienced baristas bring out the best seasonal or classic coffee drinks. We recommend the iced New Orleans Style and a photo with the pixelated Mona Lisa mural, by local artist JM Knudsen, out front.
Milka Coffee Roasters | @milka_coffee
1501 G Street | Everyday 7:00 am – 5:00 pm
Speaking of iconic, a visit to Midtown must include a stroll through the iconic historic Victorian homes spread throughout the community. Milka is the perfect way to experience this Midtown cultural moment. Roasted and served right in their 1861 Victorian building, Milka Coffee feels like home. The simplicity, the play of light and shadows in the interior decor and the bright open patio make this a perfect spot to work or have an afternoon date.
Pachamama Café Orgánico | @pachamama_coffee
919 20th Street | Everyday 7:00 am – 3:00 pm
Located in the former Explore Midtown headquarters, this local roastery is 100% farmer owned. The shop roasts on site and serves organic coffee from smallholder farms in Africa and Latin America. They are on a mission to build a community dedicated to sustainable, quality coffee. We recommend trying the Honey Bear Cold Brew, though you can't go wrong with their specialty drinks and seasonal delights.
Goodside Coffee | @goodsidecoffee
1430 H St | Open Daily
In addition to quality coffee drinks, explore the fan-favorite bagel bar and snap the perfect Instagrammable moment with the Mansion Flats mural!
World Traveler Coffee Roasters | @worldtravelercoffee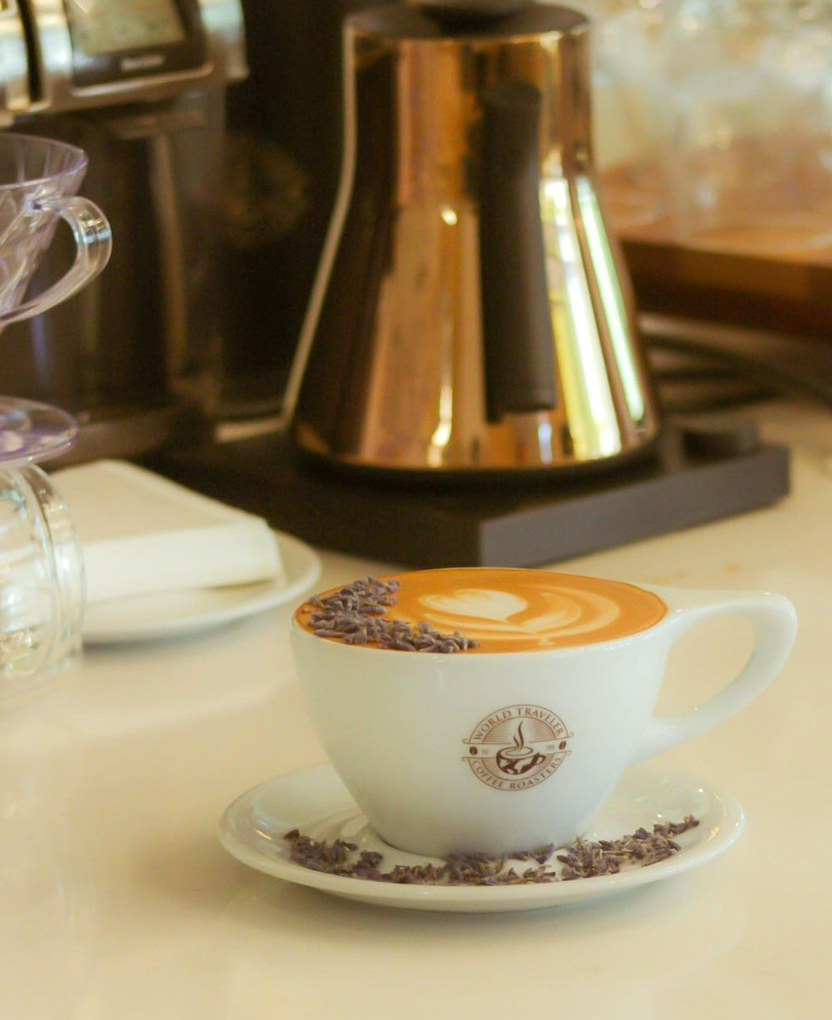 Come for a coffee or tea, and see their Geisen Roaster in action as they roast their green beans from around the world!
When it comes to the best coffee in Midtown, it may be too hard to choose. Whether you are an avid coffee drinker and looking for a new place to buy your regular cup of joe or someone that just enjoys getting a quality latte to take away, Midtown has something for everyone.
Be sure to check out each coffee shop's Instagram and follow us on Instagram (@exploremidtown) for updates on new business openings, events, and more!